New York City Commission on Human Rights Public Artist in Residence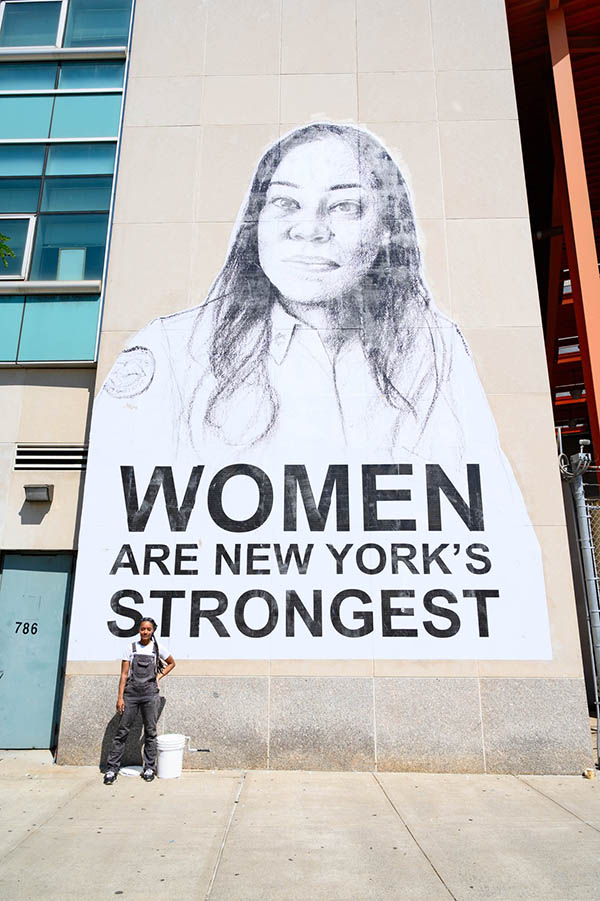 In 2018-2019, I was the first artist in residence with the city's Commission on Human Rights. This 18 month position unveiled a series of citywide public art addressing anti-Black racism and gender based harassment.

The residency began with a research phase, during which I spendt time meeting staff and learning about its operations and initiatives while also introducing my practice and process to agency staff. I spent time sitting on events that CCHR had with various groups across the city. From a meeting with youth in the Bronx to learn about the Fair Chance Act (a policy that makes it illegal for employers to ask about an applicants criminal history before making a job offer), to a Sukkot event in Harlem to celebrate community and ritual.

My focus for the residency was to research and reflect the experiences of Black New Yorkers, women, and LGBT folks' experiences with anti-Blackness, and sexualized and racialized harassment. I did this by holding several community discussions at community spaces across the city. To gather as many stories as possible, I created postcards that were placed at sites across the city that ask pointed questions for people to answer. The residency culminated with murals across the city that reflected these stories.